Q:Where are you located?
A:We are located at 2929 East Turkeyfoot Lake Rd, Uniontown, OH. We offer consultations by appointment only please!
Q: What is your phone number/email?
A: 234.281.2986 / nikki@nppdesigns.com
Q: What are your hours?
A: All consultations are by appointment only. We try to accommodate day, evening, and weekend appointments as much as possible. During busy season weekend meetings are hard for us to schedule. Our hours vary week by week.
Q:What areas do you serve?
A: Northeast Ohio
Q: Do you charge for a consultation?
A: All first and final consultations are free of charge. If we meet more than 2 times there will be a fee of $50 per meeting after that. Don't worry – if you are just dropping off or stopping in a for a few minutes there is no charge, we just want to limit our hour long consultations to 2 per bride.
Q: Do you do site visits and what is the charge for those?
A: We can, but typically don't need to. We are pretty familiar with a number of local venues and ceremony spots in our area. If you would like to schedule a site visit for us to meet you and go over ideas the cost is $100.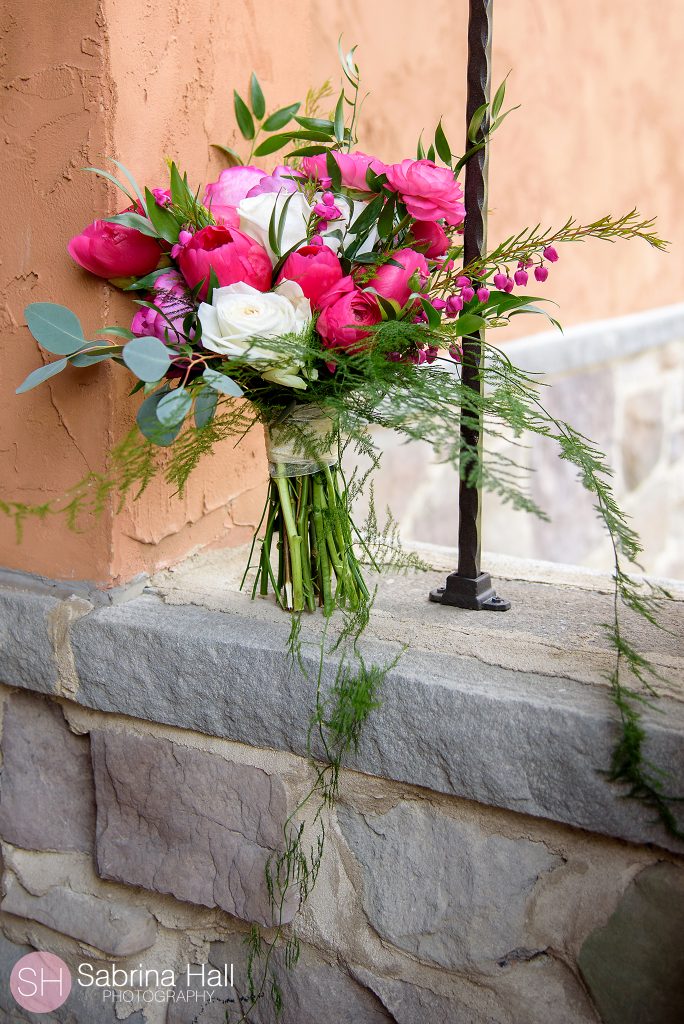 Q: Who will I talk to for my consultation?
A: Either Nikki Flathers or Jordan Thi – we are your main contacts from beginning quotes to the wedding day!
Q: I am very busy and pretty much know what I want. Do we have to meet in person?
A: There are a lot of times that we don't meet our brides face to face until the day of their wedding. We send a floral planning guide to be filled out and ask for some inspiration photos. Once we get an idea of what you are looking for, we can estimate the flowers, email the quote, accept confirmation, then run a credit card for payment. Life can be crazy sometimes, especially when planning a wedding, so we try to be as accommodating as possible.
Q: Do I have to meet at your facility for our consultation?
A: My shop is where we meet for consultations. I have flowers on hand for samples and vases/hard goods to show you to help you visualize your wedding details!
Q: Do you require a deposit to hold our wedding date?
A: A 10% deposit is required for booking that will be applied to your final balance.
Q: Do you have a minimum for booking?
A: Nope!
Q: Do you require a contract?
A: There is a contract at the bottom of our estimates. You can make any changes along the way up until 3 weeks before your wedding.
Q: When is payment due?
A: Payment is due 3 weeks prior to your event date. That is when all flower orders will be placed and at that point the order cannot be cancelled. Payments can be made along the way if it is easier for budgeting purposes.
Q: What type of payment do you accept?
A: Cash, Check, Visa, Mastercard, Discover, & American Express. If paying with credit card a link will be sent to your email for payment.
Q: Do you charge a processing fee for credit card transactions?
A: No. There are no additional fees for us to process a debit/credit card for you.
Q: Do you charge a delivery/set-up fee?
A: There is a small fee for delivery/set-up. This fee covers the price of what we pay our team to go out and deliver/set-up/and/or pick-up. We try to keep these fees reasonable, but you always have the option to pick-up if you prefer.
Q: What time do you deliver?
A: Typically, we like to be to the ceremony site, or wherever the flowers will be needed, about 30 minuets prior to the arrival of your photographer. Once the ceremony flowers are delivered and decor is in place we will then go to set-up the reception (if applicable).
Q: Will you stay and pin on the boutonnieres for the groom and groomsmen?
A: It all depends on timing. Typically we are happy to offer this service at the time of delivery provided the groomsmen are arriving within 30 minutes. If they are not there within this time period, all boutonnieres and corsages are individually labeled with who they are for to make passing things out easier.
Q: Where do you keep my bridal flowers leading up to my wedding day?
A: The flowers are ordered 2 weeks prior to your event and trucked in from Miami or flown in via FedEx. They are picked up from our distributor and brought to our workshop where they are kept in our walk-in cooler. The bouquets are designed on site and stored in the cooler in water until delivery for the event.
Q: Will I need water for my flowers leading up to my ceremony?
A: It is encouraged.  We deliver all the bouquets in a vase (yours to keep) of water for our brides. It is most important when using delicate flowers such as hydrangea. This will be a detail discussed in your consultation.
Q: Do you book more than one wedding a day?
A: Yes. We never book more business than we can handle on any given weekend. Sometimes there is more than one wedding in a day. We have designers and a team of staff able to accommodate the needs of our brides.
Q: What are your policies for COVID-19 and my wedding flowers?
As COVID-19 continues to evolve and affect our daily lives I wanted to reach out to you and provide some information regarding how Nikki's Perfect Petal Designs (nppdesigns) is adjusting, so that our valued clients can find answers to any questions they may have.
Our primary concern is the health of our clients, vendors, staff and community.

Nppdesigns continue to operate with additional safety precautions in place. We are working from home some days so we apologize for any delay in response or kids in the background of our phone calls

If clients are uncomfortable meeting in person, we are more than happy to "meet" via Skype, Facetime, or chat over the telephone.  We work with out-of-state clients all the time and these methods work well.

If you need to postpone your wedding or event we are more than happy to work with you on selecting a new date and will honor contract pricing. 

Because nppdesigns has commitments to our staff and vendors, all payments and retainer fees remain non-refundable as noted in our contract for service. We appreciate your understanding regarding this. 

In the event that you postpone your wedding date your retainers will move forward to your new date.

We will update and email you your new contract with new wedding and payment dates.

Keep us informed of what dates you are considering moving to. Nppdesigns can do several weddings each weekend, so most dates are available for reschedule.

As this situation is extremely dynamic and appears to change hourly, know that we are also prepared to evolve and change as the need arrives.

We understand that this is a stressful time, especially for our young couples.  However, we also know that this is a temporary situation and we are hopeful it will end sooner rather than later.  We are continuously evaluating what is best for everyone while simultaneously working incredibly hard on behalf of our clients and families. We are sensitive to how disappointing this is for everyone and we will do our part to extend grace and compassion to all. We encourage everyone to do the same.
Above all, we sincerely appreciate all of our clients and everyone who continues to support us.  If we all work together we can come out the other side stronger. 
Q: How long have you been doing this?
A: We started in 2005 and have been slowly growing ever since! It started with one floral design class and being a bridesmaid in several of my friends weddings. I simultaneously fell in love and discovered that I had a knack for wedding design!  In 2011, I was a vendor in my first bridal show and have been in them yearly ever since